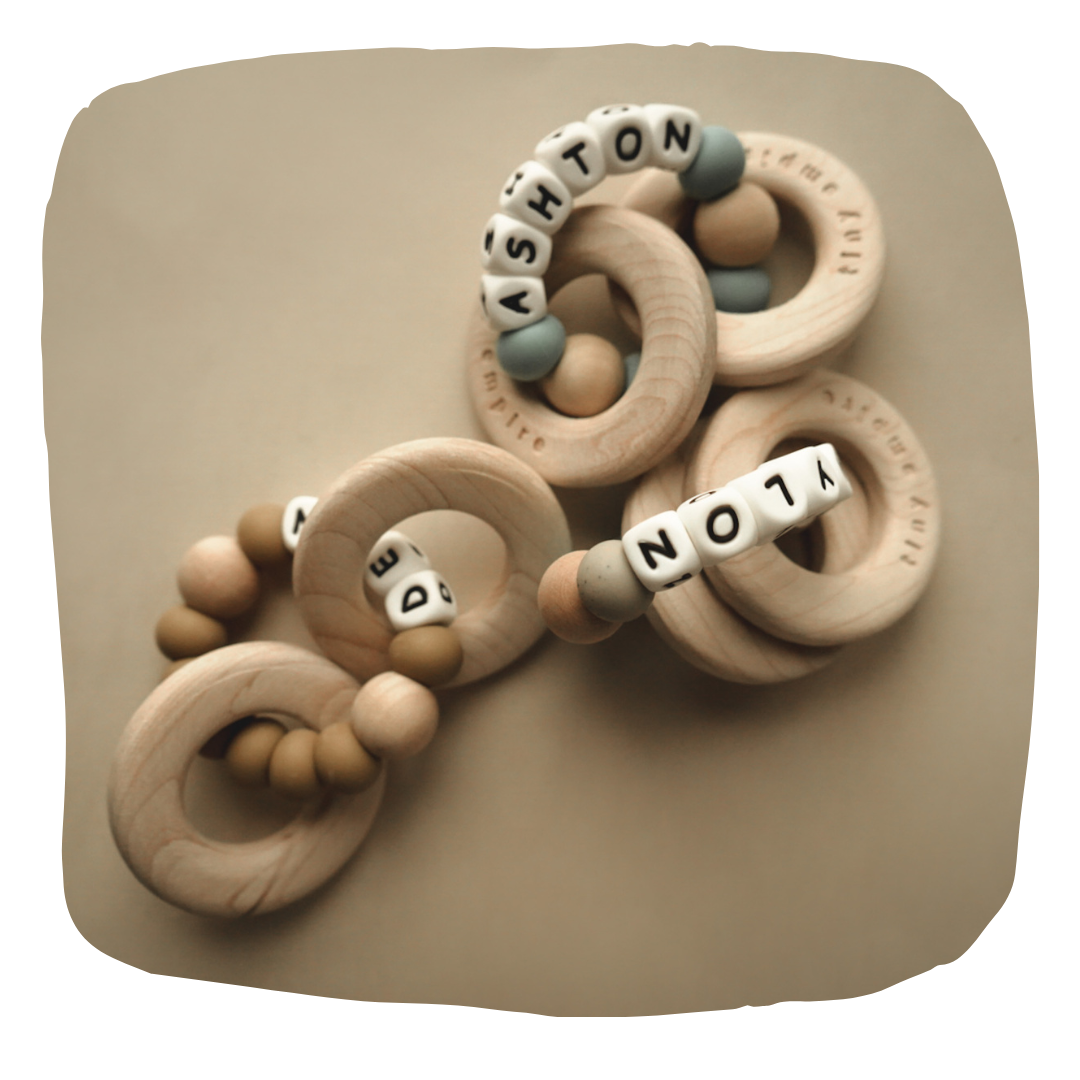 Where it started
Tiny Empire began with handmade, modern wood toys and accessories for kids.
In 2020, I started to shift the brand towards self-discovery in the form of a tactile, balancing piece that encouraged young minds to speak kind words to themselves.
The Moon & Star Affirmation Kit was a collection of double-sided stars containing words you identify with and say to yourself as an affirmation practice. Each star could be balanced individually or all together on the crescent moon.
It ended up becoming super popular with adults! Many (including myself) continue to use it as a daily affirmation practice.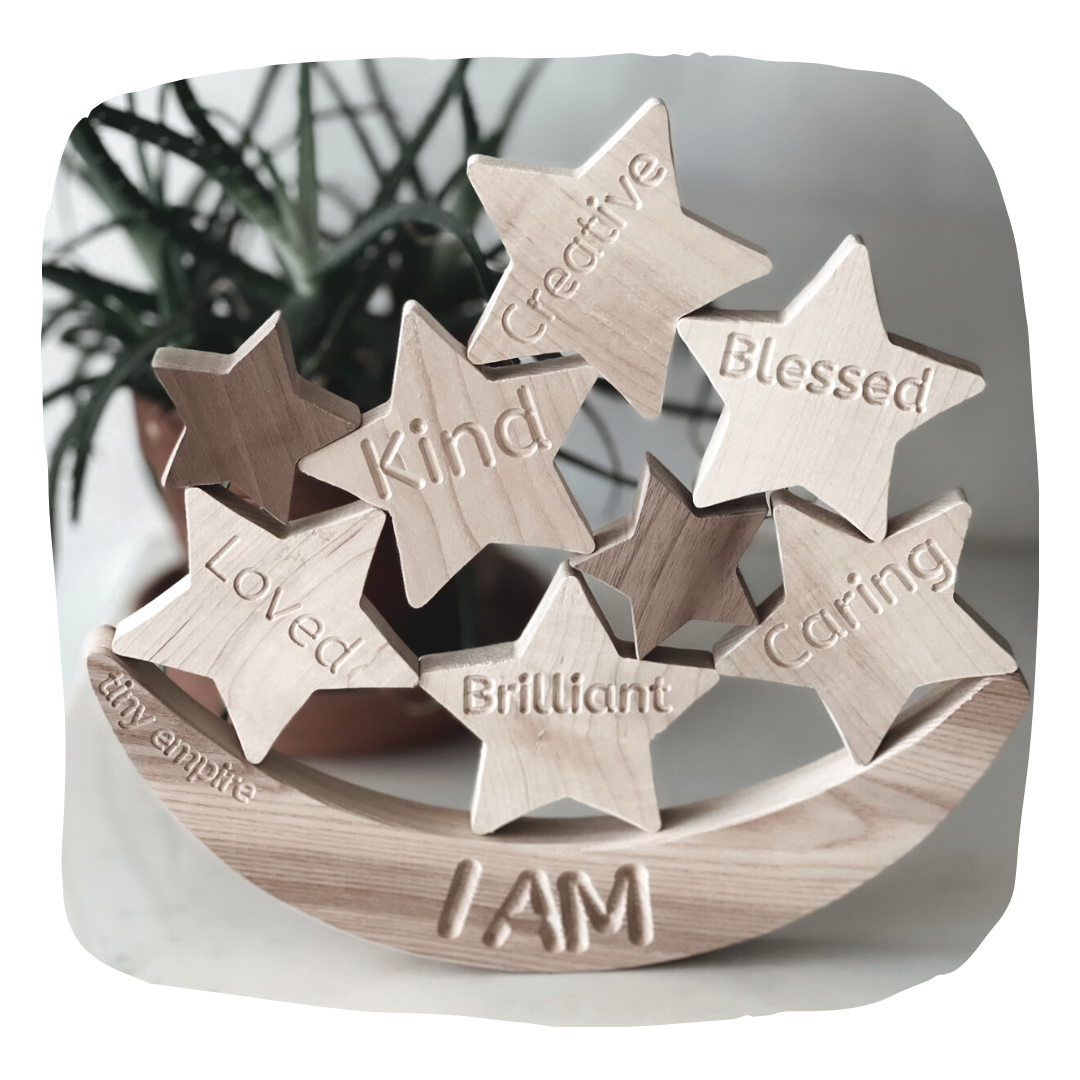 It wasn't long after the launch of the Affirmation kits, that I realized I had to shut Tiny Empire down for what it was. The kits were the closest I had ever come to feeling completely aligned with my purpose and what brought me joy. In fact, I was so close that it also made me hyper-aware that this wasn't "it". 
So I let it all go in 2021.
I shut down a wonderful, thriving business that I had spent years immersed in. I felt and probably looked completely crazy for doing it.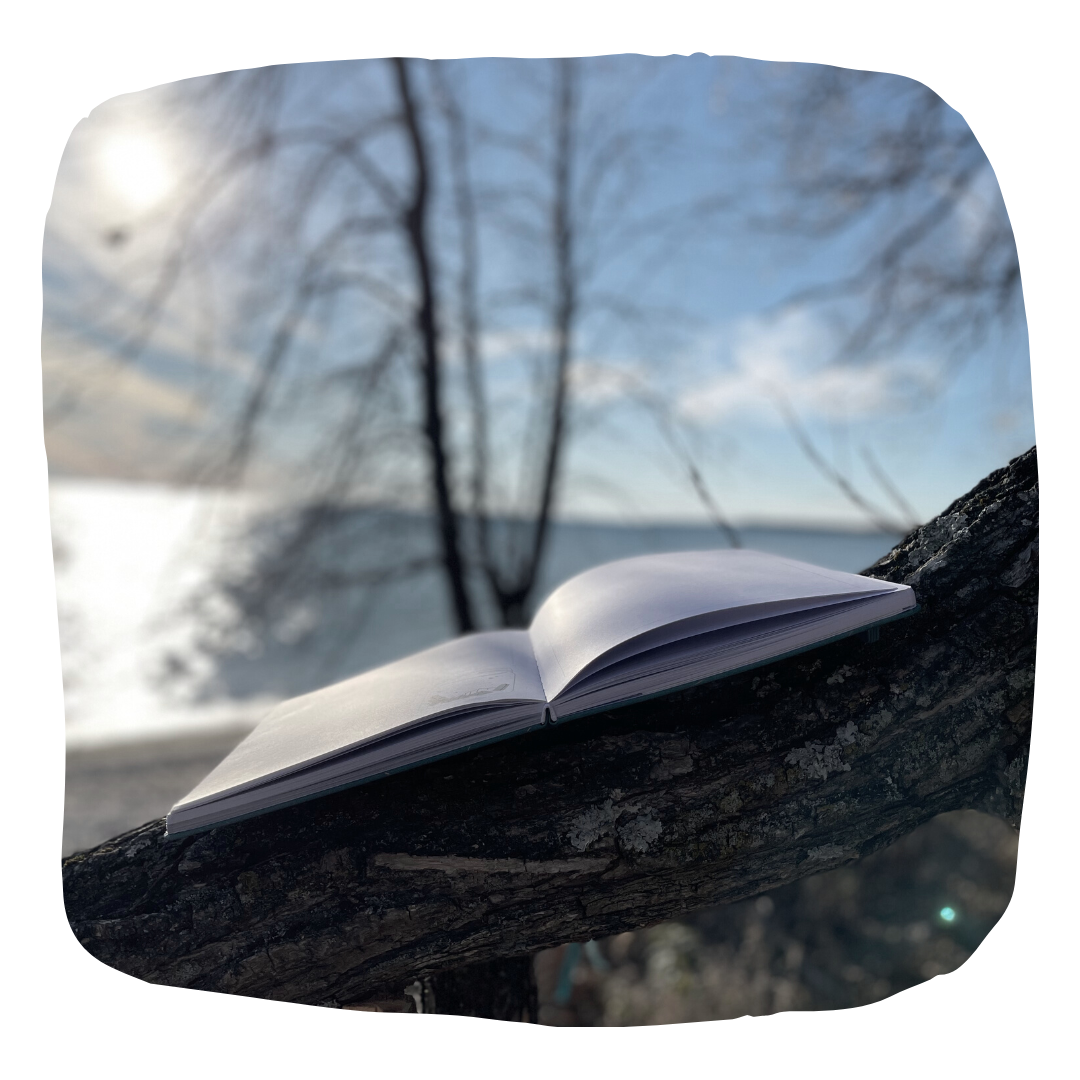 Even though I wasn't clear on my path, I knew what lit my heart up: making self-discovery an accessible, beautiful experience that uplifted and expanded what a person believed was possible for them. 
During this time of deep reflection, I was forced to confront many of my fears to carve a new path that aligned with what brought me so much joy.
I started asking myself questions in the blank pages of a journal...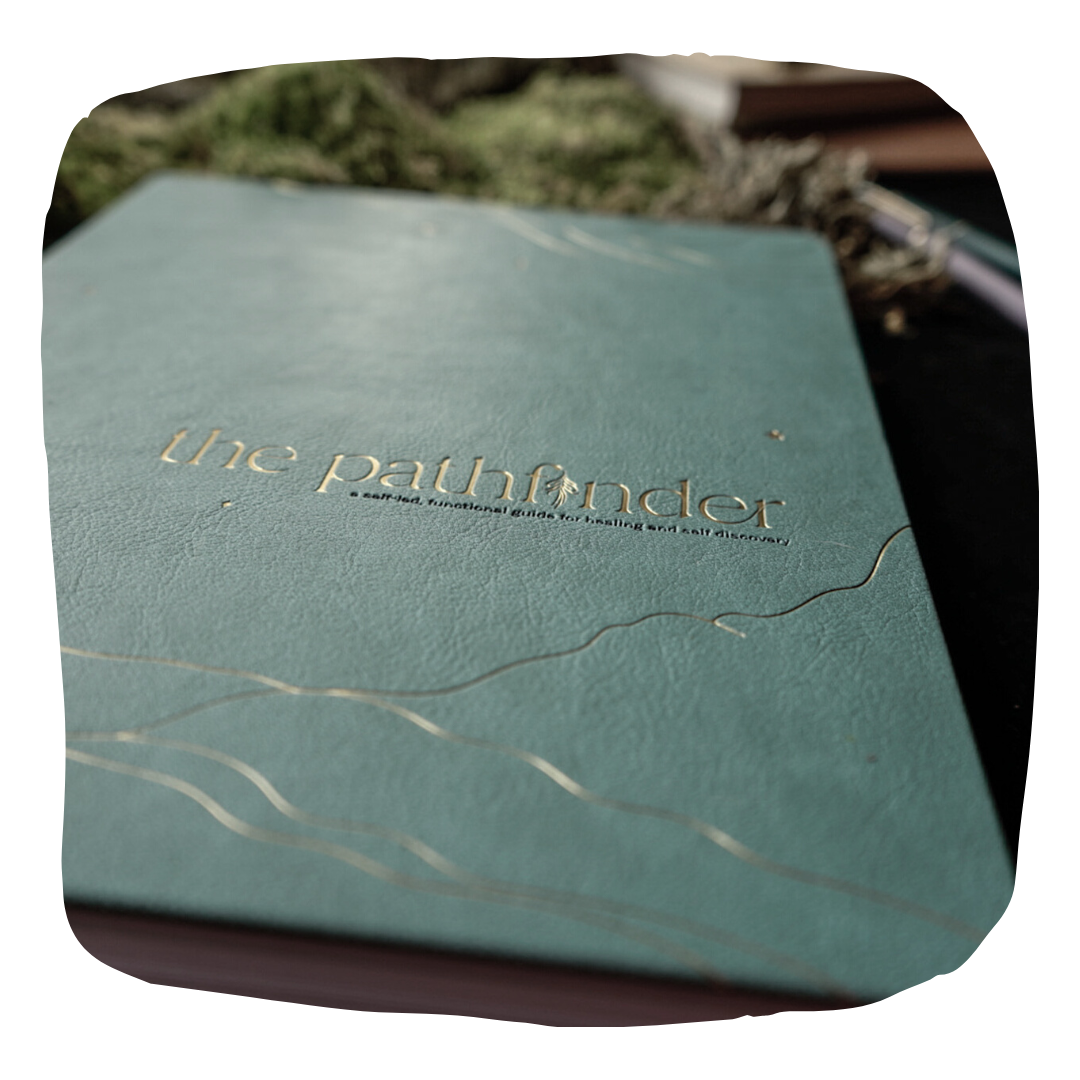 These questions and my subsequent answers pulled me toward the light, gave me clarity and set me free on my path. I couldn't get over how many answers were there all along, hiding inside of me, just waiting to be put on paper.
When you write things out, you'll surprise yourself with what you already know. It's like your soul is speaking to you, you return back to yourself. I benefitted so deeply from answering questions versus journaling without a guide. It's exactly what I needed to start again.
Without realizing it, I was also building The Pathfinder.
My goal in sharing The Pathfinder is that it assists you in your journey and helps you uncover your gifts, challenges and opportunities so that you can build a story you're proud of. Use it to open up possibilities and space to become your most powerful self. 
The ritual of investing time each day into your awareness of self is profoundly impactful.
It's confidence, intention, wonder, discipline and joy. 
It's the catalyst for being the director of your life. 

My goal for Tiny Empire is to make self-discovery a ritual in your life. 
Where you pursue, connect and expand at your own pace and in your own time. 

Thank you for reading and visiting, 

Aimee